The Network Hire Gazette - October 2014
Network Hire Gazette
October 2014
---
NETWORK NEWS
Network Hire are pleased with our progress to date. The business is growing steadily month on month and we are constantly ordering new kit for the fleet. We are committed to offering a personal service to our customers and this is definitely proving popular. We have ordered more new trailers to meet demands for the seasonal peak and the first quarter of 2015
NEW ADDITION TO THE FLEET
We have recently added 2 Broshuis extending platform trailers to our fleet, as with anything Broshuis the quality is excellent. The trailers extend from 13.6 Metres to 21.3 Metres and have posts and sockets, they have heavy duty headboards and have flashing rear beacons fitted. The trailers are proving very popular due to the high build quality and flexibility.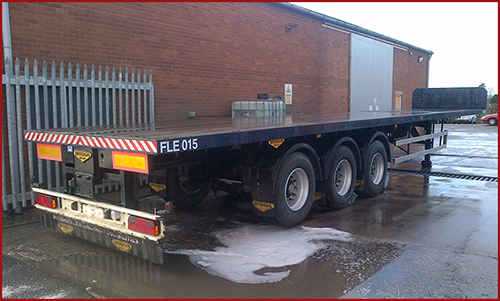 EUROLINER UPDATE
We have recently taken delivery of a number of new Krone and Schmitz Euroliner's. The new trailers are to the latest EN12642XL load security certification. The trailers are highly specified with Anti slash curtain's, Floor sockets for metal post's, spare wheel carrier's, Tool boxes and rigging board carriers. Some trailers also have the lifting roof system. Most of the trailers have gone out on long term hire and are now looking to order more for the fleet.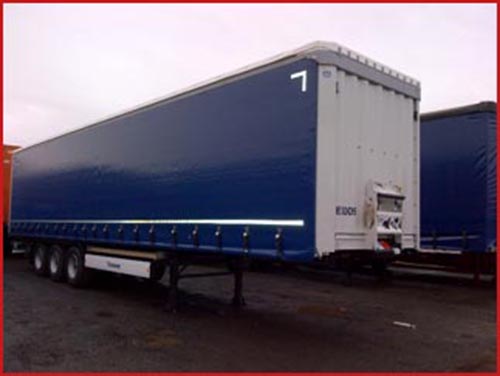 SDC's PROVING POPULAR
We have recently taken delivery of the first SDC Tautliner's and found them to be very popular, the trailers are built to EN12642XL standard with strengthened bulkhead's curtain's and floor's and have extra lashing points in the side raives.
The trailers have been built at 4.33m in blue or red and we have now had to order another batch of trailers to support the needs of our customers, some of the new trailers will have the benefit of Tail Lifts and due for delivery in November. We have also placed an order with Schmitz for a number of new Tautliner's, although we currently have some in the fleet these will be the first Tautliner's on our fleet with the multilock side raive which offers multi lashing points the whole length of the trailer, the trailers will also benefit from anti slash curtains.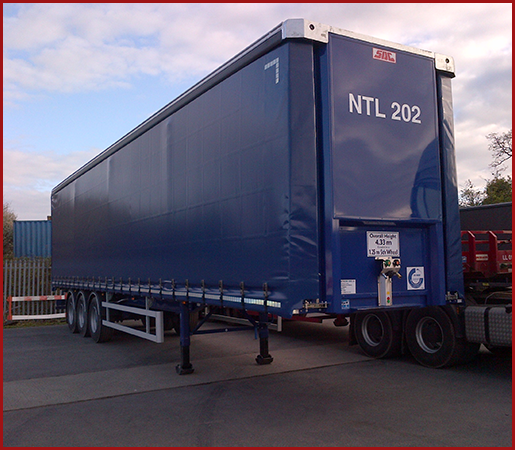 USED TRAILERS
We are always on the lookout for good used trailers for our fleet, If your company has anything coming up for disposal let us have some details and we would be happy to work out a price, we are always on the lookout for Curtain's, Boxes, Euroliner's, Flats, Skeletal's and other specialist equipment.
WEBSITE
Please take a look at our website at www.networkhireuk.co.uk
---