Network Hire Gazette
December 2013 Issue
---
Network News
Network Hire would like to thank customers old and new for their continued support. Although the business has been around for a number of years the new owners are pleased with the relaunch progress to date. No business will survive in this competitive market without the loyalty and understanding of its customers.
We are concentrating on building the fleet and continuously striving to add to the services we can offer to our customer's. David Gates has joined the company as Operations Manager and has 21 years experience in the rental industry.
David say's "I am very pleased to join Network Hire and it is always good to be involved from the start, the fleet is steadily growing and the customer base expanding. It is great to be involved with a company that are forward thinking and committed to customer satisfaction.
New Addition to the Fleet
We are pleased to announce a new addition to the Network Hire Fleet, this comes in the form of a Montracon Tri Axle Machinery Carrier. The trailer has hydraulic rear ramps and an air operated neck ramp. This is ideal for vehicle recovery or movement of heavy loads or machinery. If you need more information please give us a call for details.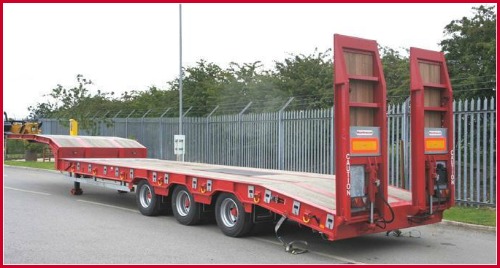 SDC's to join the fleet
We are pleased to announce that SDC have won the order to supply a number of new Tautliner trailers. The trailers will all be built to a high specification with Keruing floors with steel omega sections and ENXL specification curtains. All our new trailers are specified wherever possible on BPW axles, drum brakes and Hldex ebs as we have always found this to be a reliable combination. The new trailers will be a welcome addition to the fleet. The trailers are due early in 2014.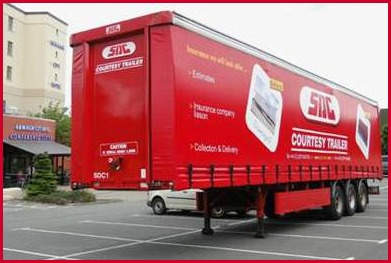 Euroliners on Route
Network Hire have recently ordered a number of new Krone and Schmitz Euroliner's to join the fleet. The new trailers are to the latest EN12642XL load security certification.
The trailers are highly specified with Anti slash curtain's, Floor sockets for metal post's, spare wheel carrier's, Tool boxes and rigging board carriers. Some trailers also have the lifting roof system. These will be a welcome addition to the fleet and some trailers have been snapped up before arrival.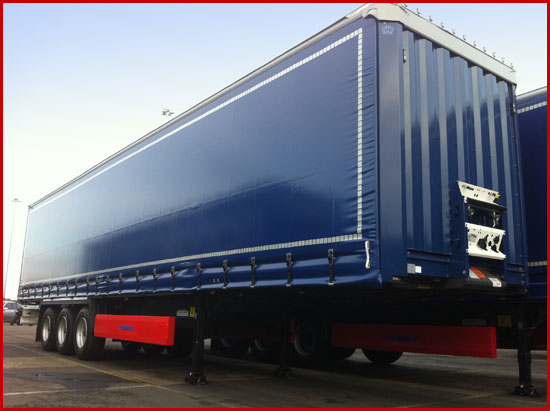 Breaking News
Tax discs displayed on car windscreens, a staple of British motoring for almost a century, are to disappear, George Osborne will announce in his Autumn Statement. Instead of displaying a disc to prove that a car is fully taxed, motorists will instead register their car online.
Traffic cameras will then automatically track vehicles on the road and identify those that are not registered for road tax. The change is part of the trend to provide paperless services, a drive that has already seen millions of people submitting tax returns online.
Tax discs were introduced in 1921 and it remains a legal obligation for vehicles on the public highway to display a valid disc. Inspecting discs was once a regular duty for police officers. However, vehicles' tax statuses are now stored in a central electronic register, meaning officers can verify if a vehicle is taxed simply by checking the registration number on the database.
A Treasury spokesperson said the change will save British businesses £7 million a year in administrative costs. The spokesman said: "This is a visual symbol of how we are moving government into the modern age and making dealing with government more hassle free."
Season's Greetings
We would like to take this opportunity to thank all our customers for their valued business in 2013 and wish you all a Merry Christmas and a prosperous 2014.
---